Казахстанская Промышленная..., ТОО,

KZ
Пафос, CY
Sell timber from the producer wholesale. We offer for sale coniferous and deciduous timber. We carry out drying of timber to transport humidity. Sales to the domestic market and for export.
В радиусе 100 км от Пафоса
Руслес-Строй, ООО,

RU

,

57 км
Лимасол, CY
Dear Sirs, Our company is quite new in the region, it was established last years, but in spite of this we have already proved to be professionals and have a number of good reviews. Experience in
РосЭкспортТрейд, ООО,

RU

,

96 км
Никосия, CY
We are a Russian manufacturer of sawn timber (lumber), and are looking for partners for long-term cooperation. We produce timber from Pine, Spruce, Fir, Larch, Oak, Birch. We can produce sawn timber
Аист, ОДО,

BY

,

96 км
Никосия, CY
We offer the supply of lumber Belarus Vertinsky Andrei Petrovich, Director Viber
Черевко А.О., ФЛП,

UA

,

96 км
Никосия, CY
Good day! Our company is a direct manufacturer of lumber. We are located in Ukraine, Vinnitsa region We cut the pallet blank, timber, boards. Conifers. We cut on the disk equipment. Timber of
Новые объявления
Sawn Timber (Lumber), Hardwood, Softwood, Bars, Никосия.
Timber, Никосия.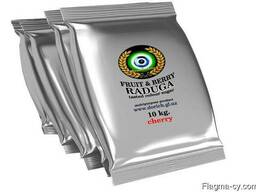 Fruit, berry taste sugar «Raduga», Никосия.
до 2.64 € /кг оптом
Ячмень, Кукуруза, Никосия.
177 - 179 $ /т оптом
×
×
×